Discover Balance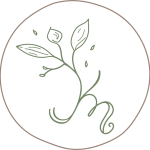 Media.  Social Media.  Rush-hour traffic.  An overwhelming "to-do" list and an overly-booked calendar.  On a daily basis our physical and energetic bodies are inundated with stressful situations, which can result in our feeling fatigue, anxiety, and reduced vitality.  Energy Medicine, Massage Therapy, Reflexology, and Tuning Fork Sound Therapy can help clear congestion from your body and your energy field, allowing you to feel relaxed, energized, and balanced.
Kara Morris
SEM, HTP, LMT
Specialist of Energy Medicine
Massage Therapy
Reflexology
Tuning Fork Sound Therapy
Healing and regaining balance and serenity can mean something different for everyone.  There are a wide variety of wellness modalities available to explore, and finding the perfect combination of practices that resonate with your needs can sometimes require patience.  The massage, energy medicine, and reflexology services I offer in my practice are intended to support your goals and to promote your vitality and highest well-being, in whichever way that is defined for you.
Clients come to see me to help manage high levels of stress and anxiety, chronic pain from conditions such as fibromyalgia, fatigue and depletion, and to recover their feelings of balance and clarity.  I also work with clients to support sleep disturbances, and to establish and maintain healthy boundaries.
I have a specialization in Oncology Massage Therapy, and work with clients during all stages of the process; coping with the shock of receiving a cancer diagnosis, those who are in ongoing chemotherapy and radiation treatment, those who are recovering from surgery, and those experiencing life after treatment has ended.
I believe in whole-being care, and that people are much more than a health condition or diagnosis.  I am honored to do this work and holding the space for your highest well-being is deeply sacred to me.  I am grateful to be in your service.
Kara
2020-03-09T22:47:07-07:00
A discussion to answer your questions and learn more about the services available.
"Kara is completely in-tune with her clients. I experience the feeling of muscle relaxation during and after treatment. Thanks, Kara!"
"Kara is fantastic! I have been going to her for about a year and she has always been able to help me. She uses her skills and training to find the sources of my stress and tension. She uses several different techniques to create a balance for me. She is always willing to explain what she is doing and how it affects the body. She has an incredible personality that is always upbeat and happy."
"Kara is an exceptional massage therapist! She asks questions about what area is bothering you, past history and how much pressure you prefer. Kara is very professional, and lets you know what's happening during your session. I will definitely see Kara again!"
"Kara is a phenomenal human being, soul, and practitioner. She is SO in-tune with her clients' bodies and minds."
"Kara is exceptionally talented, and I'm so fortunate that I found her. She does Healing Touch therapy, and I've found this to be beneficial, very relaxing, and enjoyable. I leave feeling like a new person! Highly recommended!"
"Upon walking in I felt a good vibe. The reflexology massage was everything that I expected and more! Kara was very kind, she explained to me all about the reflexology massage. Her touch was soothing and relaxing.I felt amazing after. I will definitely be going back soon!"
Pause, breathe, and take a rejuvenating break.
Book your wellness treatment now.